Best Online Games to Play With Friends
A curated list of fun games you can play online with your friends and family.
Playing games is one of the most common ways to kill boredom. Through the years, many games were made to cater to various interests. Word games are one of them. These games can be fun and addictive at times as they challenge your vocabulary knowledge and help you learn a new word. Although this article exclusively focuses on online games, you should also check out some card games you can play with your friend over a weekend event.
With the connectivity we have nowadays, word games can be accessed and enjoyed easily. If you want to bond with your friends (or even strangers!) over word games, here are some multiplayer online games that you can try:
1. Scrabble Go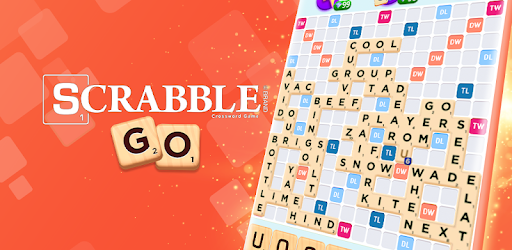 Of course, we will start with the OG. This multiplayer word game is an online version of the all-time classic Scrabble. Played via its website and mobile app, Scrabble GO gives a fun twist to the game with its colorful graphics and flashy animations. You can play with your Facebook friends or with other players via Random Match. The best part is that Scrabble GO is free to play.
2. Words with Friends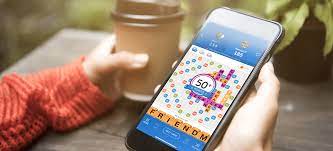 Another game that can be played on mobile phones is Words with Friends. The game is a no-fuzz multiplayer word game that is similar to scrabble. Players take turns building words in a crossword-style manner. Aside from playing with your Facebook friends, you can play it with a stranger through Smart Match. You can also beat a WordMaster in Solo Challenge. Be careful though, you only have five moves to do so!
3. Internet Scrabble Club
This online multiplayer word game is as pure as it gets. Think about this, you are playing scrabble but facing your opponent on a computer monitor. Since it is online, you can have opponents in different parts of the globe in real-time. The design is very simple and minimalist. While the game can be played freely, users can opt for an ad-free experience for a price. Paid members are given additional game perks.
4. Rackword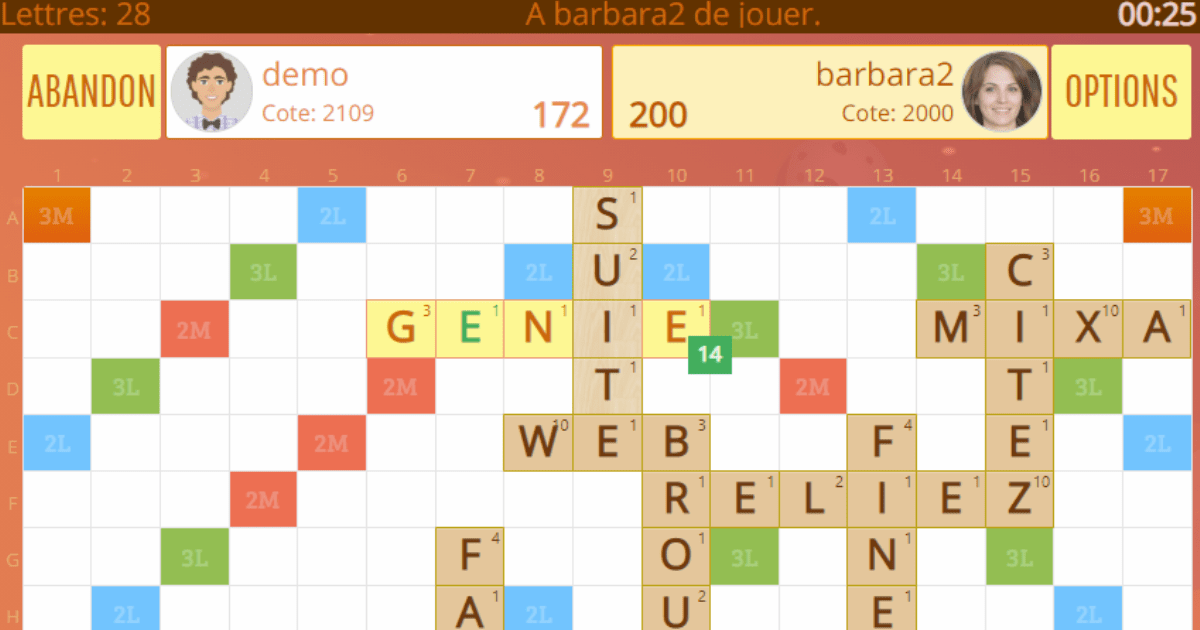 If you want to flex your French words, you can do Rackword. It is another online Scrabble game that can be played through its website. However, the game differs from the usual Scrabble game as it has a slightly bigger game board. Players can opt to register or use a guest account. Inviting other players can be done via email. To up the ante, a timer per turn can be set from thirty seconds to two minutes.
5. Hangman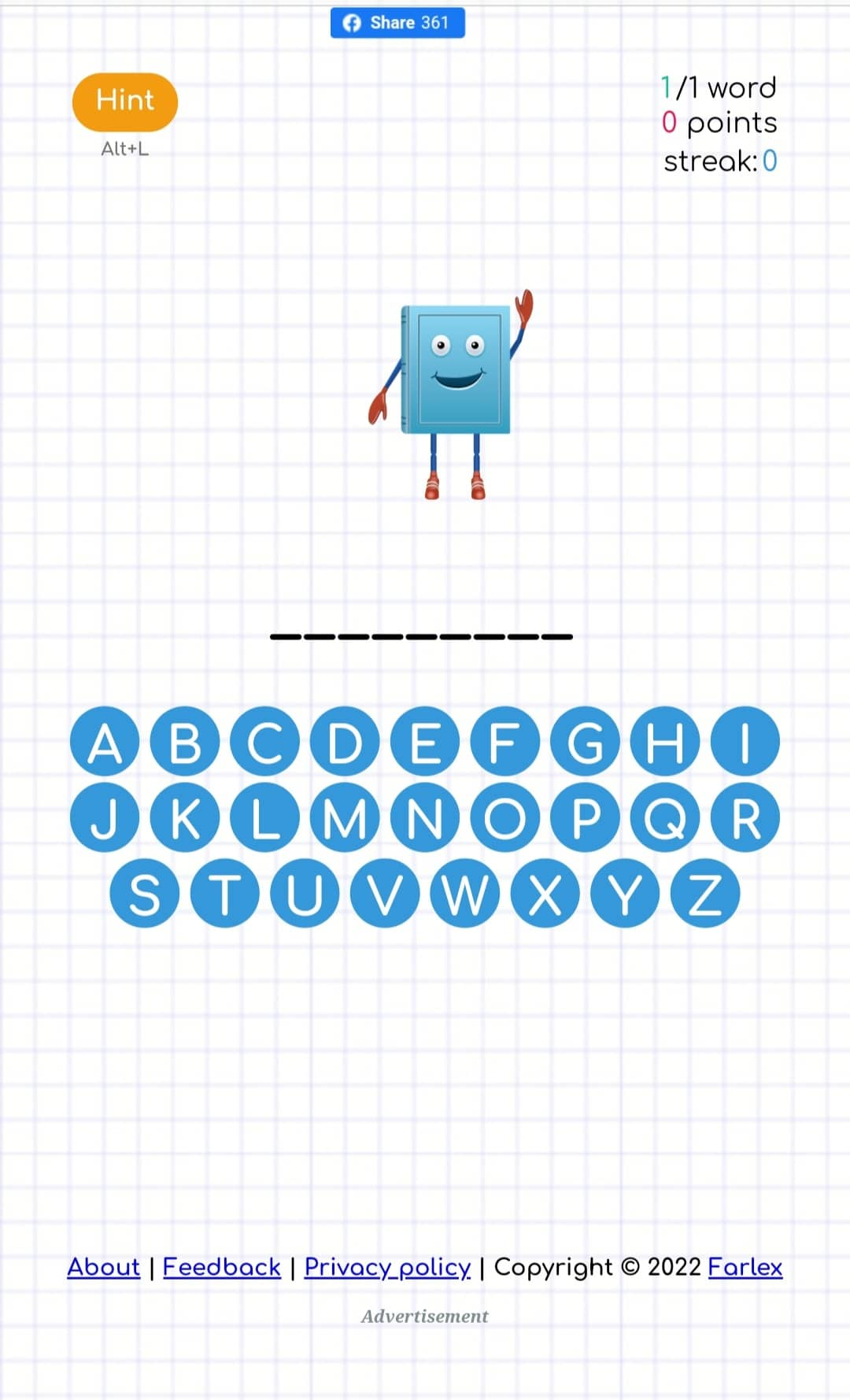 Another cult classic that can be played online! To start, head over to https://hangmanwordgame.com/ and register using your email or social media accounts. Hangman can be played solo, with friends, or with random opponents. In multiplayer mode, you and your opponent battle in three rounds with several words to guess. Players are given ten hints to guess the words. The robot is safe as long as you guess the right letters to complete the mystery word. But if you pick the wrong ones, the robot "hangs" and "dies." The challenging part of this online word game is to pick the right letters faster than your opponent.
You can also play Hangman alone - with a time or an untimed option. In a timed game, you need to guess as many words as you can in two minutes. Since hints are limited, you need to squeeze your brains out without much help. If you want to play Hangman without any pressure, you can select the untimed one.
6. WordHub
Thinking about Wordscape with minimalist features? This is WordHub. Players are presented with several jumbled letters. The objective is to find as many words as you can before the time runs out. The letters do not need to be directly next to each other. The longer the word, the higher the score that you can get. If you ever get stuck, you can hit the Hint button or use a word finder.
7. Cowordle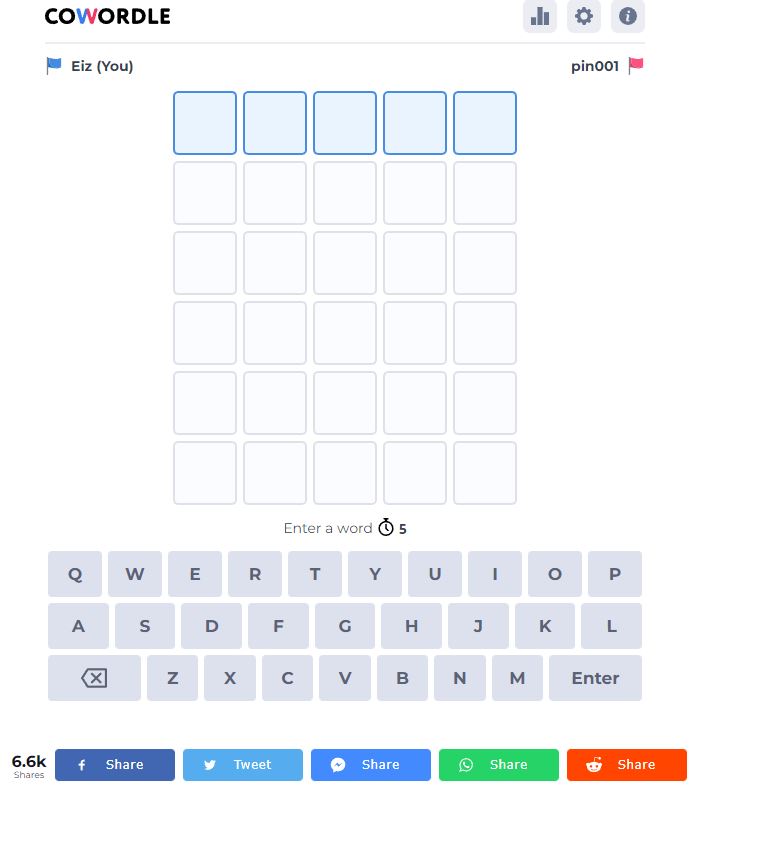 Want to play Wordle in a multiplayer setting? Then try Cowordle! The game can be played with an online friend through an invite link or a random opponent. Players need to guess the hidden word by taking turns.
Just like its inspiration, a green tile indicates that the letter is in the right place. A yellow letter tile means it is in a hidden word but was placed wrongly. While a grey tile means that the letter is entirely wrong. Players are given 26 seconds to do so. The first one to get the hidden word right wins.
After winning (or losing!) the match, players can share the match on their social media accounts.
8. Stop Online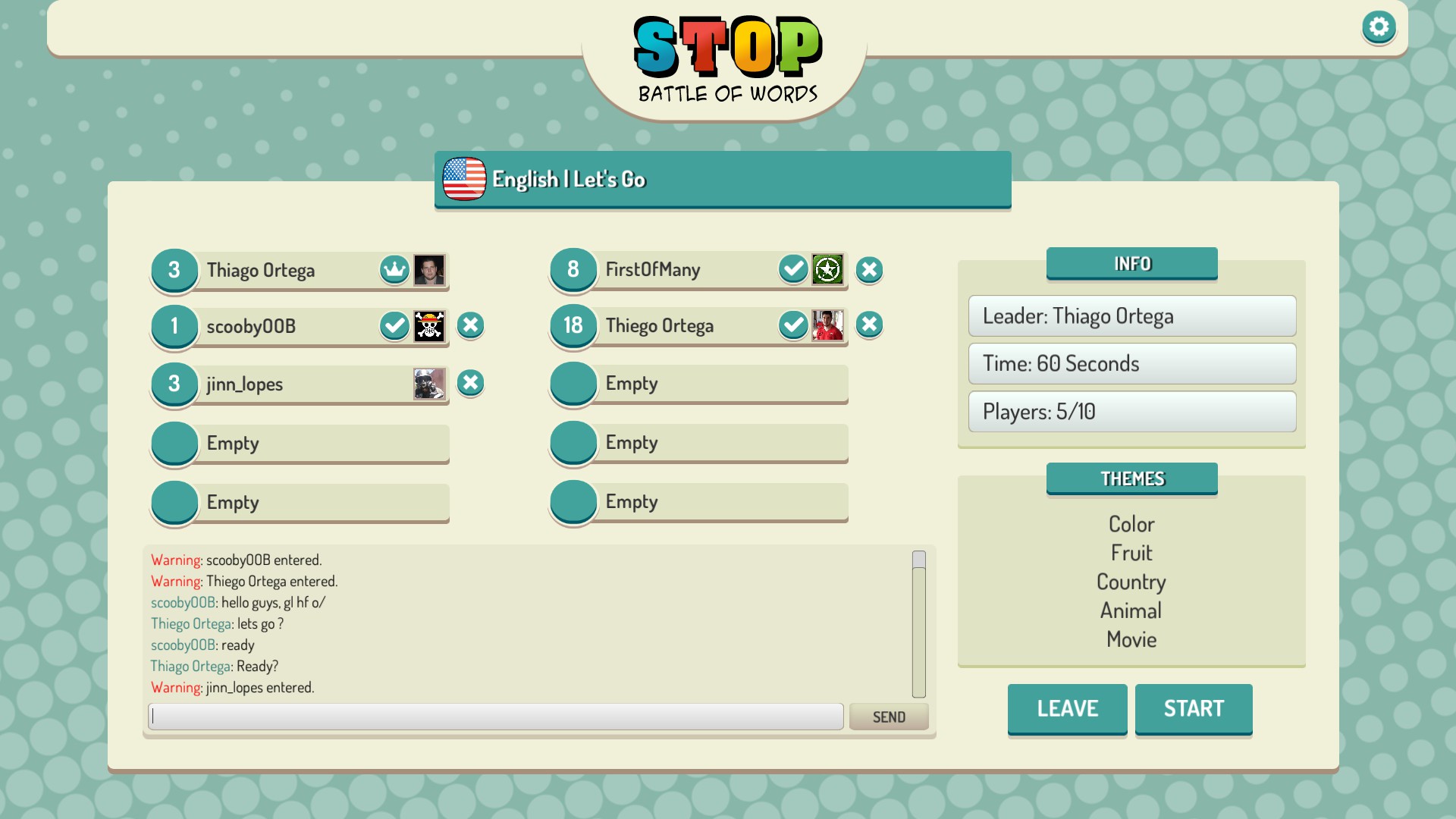 Tired of thinking letters to complete a word? Why don't you try thinking of words to correspond to a category? Play Stop Online, described as a "multiplayer battle of words game." Its design can be eye-catching and can be downloaded on Steam. The game pits you against other players all trying to come up with the most words as possible within the time limit.
In each round, a letter is randomly drawn. Players are then presented with several categories or themes. In order to win, you need to come up with words that start with the letters assigned to each topic. You can require all players to stop by pressing the F1 button when you fill all the themes. However, if you do not fill correctly and push stop, you can be punished.
9. Spelling Quest Online
This game is for players with a bigger appetite for multiplayer online word games. Larger than the typical Scrabble board, Spelling Quest Online has 400 x 400 squares that will surely extend your vocabulary depth! It can be played with human or AI opponents.
Apart from the layout, the gameplay is also different from the basic scrabble. Players can place their letters simultaneously. Is it a word riot?
10. Serpentine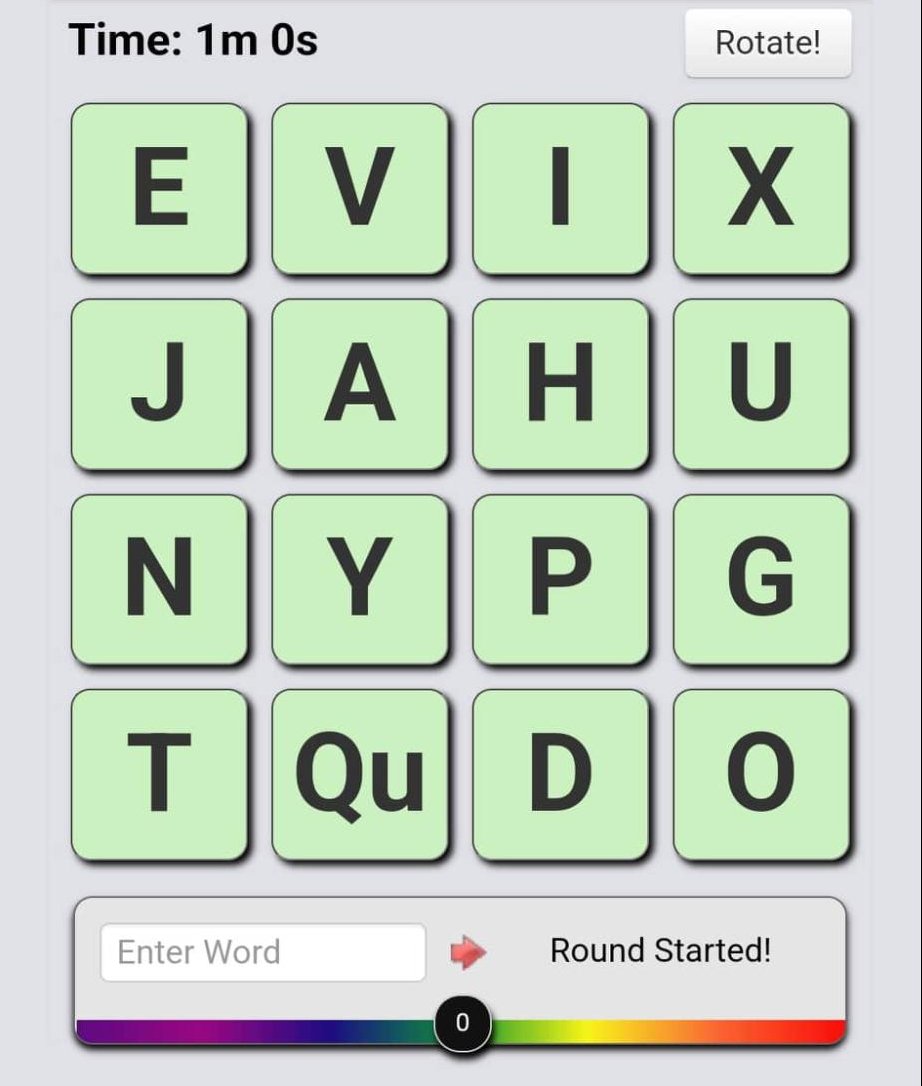 Race against time with this adrenaline-inducing multiplayer online Boggle game called Serpentine. While it can be played in an instant, players have the option to make their own accounts to monitor progress.
The game starts by choosing rooms with different board sizes. While the Easy Room comes in a smaller 4x4 letter grid, the Hard Room has a 6x6 letter grid. Added game tweaks include longer rounds and six-letter minimums.
Just like any other game, multiplayer online word games can be stressful at times. Just a tip: Do not let the pressure get into you. Breathe in, breathe out and just enjoy each round. Good luck!